Quote:
Originally Posted by marylpn1
...When you are eating high fat/low carb you would think that the body would burn dietary fat before it burn stored body fat. Am I wrong in that thinking? Wonder how you would lose stored fat if that is the case. Appreciate any thoughts on this
It is my opinion that you are spot on!
What tends to happen is that you will become less hungry as you train your body to use fat as fuel - or in the parlance around here "fat adapted". When your metabolism starts to use fat for primary fuel source when you are in a calorie deficits for your current ECRMS (i just made this up, Ever Changing Resting Metabolic State) and there is no recent dietary Fat, converted Protein or Carbohydrate available for fuel - fat stored in and around the body can be used. Like over night when you're sleeping.
Little by Little, drop by drop
Since there is no way to calculate ECRMS accurately - as this will change minute by minute depending on the environment that the organism (you) is inhabiting (the world) - the idea of eating to satiation is encouraged as a way to control calorie (potential energy) intake. The body is doing this already or you would be 10,000 lbs and dead far before then , but, we think here, that, in general, prolonged and over consumption of refined carbohydrate (generally sugar) messes up a normally functioning governing mechanism - The feedback loop of ECRMS and "appetite" - at least this is a theory I just made up now.
It is also my theory that over feeding on fat will increase ECRMS as well without increasing appetite commensurately. You may gain weight and, if continuing to overfeed (on fat), most definitely will (I have tested this on myself). But the beautiful part of this after the change (fat adaption) is that when you stop over feeding the body, it's still in a state to start using fat again, fat that has been stored, either recently or a long time ago.
Wow, I just made all that stuff up - but it is based on observations on myself and anecdotal information I have gathered from other's observations on themselves from over 3 years participating on this website.
It is my opinion not to pay attention to the scale and ...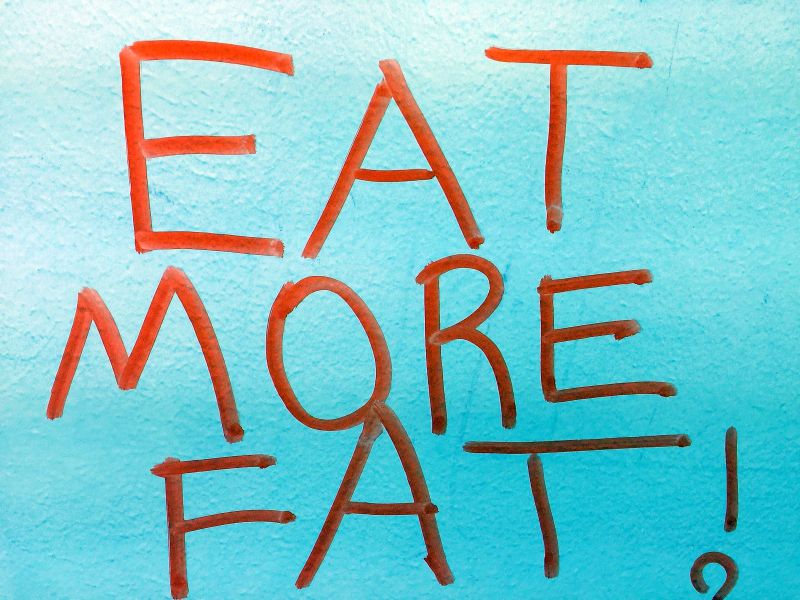 And do this for at least a year - your body will perhaps slowly or perhaps quickly return to a state that, a term folks hate around here, "Energy IN is approximately equal to Energy OUT" over time, this will always be in flux. eventually your weight may stabilize and naturally vary around a point it was designed to at this particular point in your life... and this will continue to change without having to use a slide rule and ledger paper