This version of my Focaccia Sheet bread is now my best white bread version to date. I basically omitted the Jack and parmesan cheese and the seasonings for a plain white bread: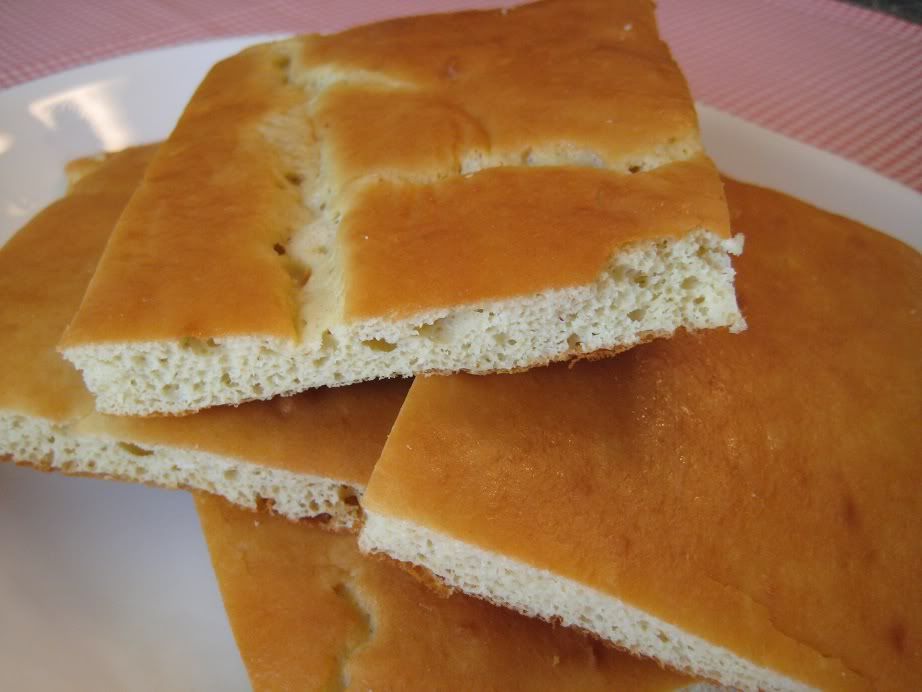 http://buttoni.wordpress.com/2012/0...s-sliced-bread/
I decided to make my Focaccia Sheet Bread recipe without cheese this week to see how that would bake up. Well, I'm totally astounded at how good this came out. This was so good
it just pushed all other of my bread recipes to the "back burner". Only difference between this and commercial sliced white bread is it isn't quite as white and it has, of course, a full soft crust atop each slice. Not a bad thing in my book. Warm and buttered, it reminds me of a British crumpet, just no yeast taste (that may be my next experiment). I have to admit, both flavor and texture were outstanding! An added bonus, this bread is somewhat elastic, in that it DID NOT break apart in my hands even with a piping hot hamburger patty between two very thin pieces that were sliced laterally out of one whole slice.
Due to it's fairly cheese-less flavor, I also see potential for this basic batter in dessert/sweet applications. Due to the Carbquick, this bread would not be suitable until the grains rung of the OWL phase of Atkins.
INGREDIENTS:

8 oz. cream cheese, softened
4 large eggs, beaten
1 c. Jennifer Eloff's Gluten-Free Bake Mix:
http://low-carb-news.blogspot.com/2...y-splendid.html
½ c. Carbquick bake mix
½ tsp. baking powder
½ tsp. baking soda
¼ tsp. salt
DIRECTIONS:
Preheat oven to 350º. soften cream cheese in medium bowl and beat in the eggs. Add in all dry ingredients and stir until well blended. Line a 12 x 16½" or 11 x 16 baking pan with parchment or silicone/Silpat sheet. Dip batter onto pan in evenly spaced globs. Using fork or rubber spatula, evenly spread out the batter to the edges of the pan, trying to see that it is uniformly thick throughout, especially at the edges of the pan. Pop into preheated oven and bake for 25 minutes or until golden and done int he center. Remove and slightly cool. Cut into 12 "slices".
NUTRITIONAL INFO:
Makes 12 slices, each contains:
144 calories
12.6 g fat
6.08 g carbs, 3.25 g fiber, 2.83 g NET CARBS
8.9 g protein
235 mg sodium
44.8 mg potassium
14% RDA Vitamin A, 12.3% B12, 10% phosphorous, 10% selenium