I'm feeling a bit remeinsscent today
It's been a year (ok...a year and 2 days
) since my husband and I decided to take back control of our lives and start following Atkins. We were both obese - Brandon started as morbidly obese, and I was 1 small BMI chart block away from it. We had both hit rock bottom emotionally, and we needed to do something. We had both struggled with our weight our entire lives, and nothing we had tried in the past 8 years of being together stuck.
Here we are last year before starting out.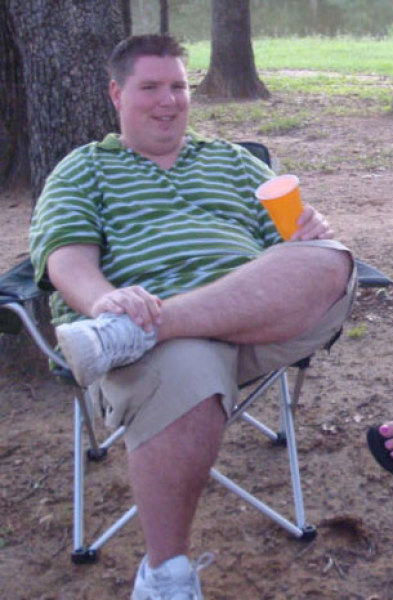 So, as you can see. Quite obese, and despite the outward facing smiles, really hurting on the inside. I knew we had to do something, and Atkins was my answer. We had tried calorie counting, limiting portions, 1 meal a day, 6 meals a day, low fat....you name it. All with the same end result: failure and more yo-yoing with our weightloss.
I embraced low carb fully - no fake products: no low carb bread, no low carb tortillas, ice cream bars, shakes...no none of it. I went whole foods all the way. I shopped around the edge of the store, buying fresh produce, meats and dairy products. If I didn't need cleaners or toilet paper, I'd never need to venture into the middle of the grocery store. I learned to cook things that were replacements of my favorite high carb meals to satisfy the cravings. As I progressed, I learned how to bake with sweeteners, nut flours, and other non-traditional ingredients...turns out that those things can be pretty darn delicious with a little working. I learned to eat things I used to hate before, and gave this a 100% effort. The weight came off.
My initial goal was 60 lbs. I got there quickly - just 3 months. I thought, why stop? I'm not changing the way I'm eating - this is for life. So I kept eating the same, enjoying my foods, and losing even more weight. 60 became 70, 70 became 80, and before I knew it, I had lost over 100lbs. I still have a little more to go, but I'm well past my goal, and I'm just riding out the weightloss. It comes off slowly now, but to be able to continue to lose and not have to do anything differently is pretty darn incredible.
It was a total whirlwind year. I'm still not entirely sure that my head has stopped spinning yet. I'd like to take you on a photo journey on what this year has been.
December:
January:
February: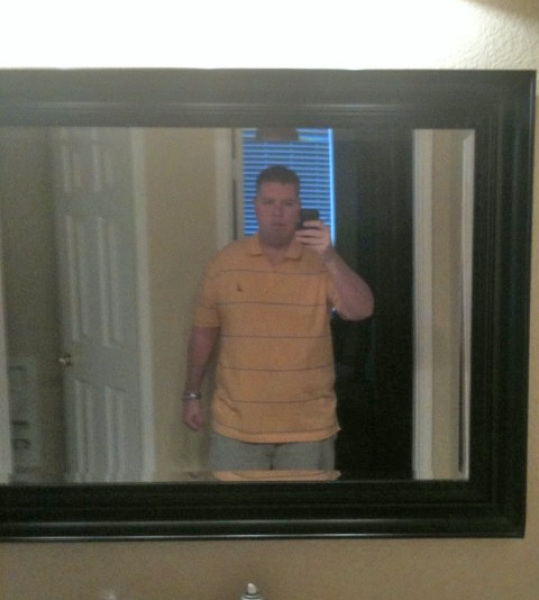 March:
April:
May:
June:
July:
August:
September:
February 2011:
[
April 2011:
WHEW!
Crazy, huh? I am down 105lbs, and Brandon 150 (as of April, 2011). I still can't believe that we actually *did it*.
I'm so thankful for all the knowledge and wonderful people here on the forum that have kept me motivated and inspired.
Edit 4/14/2011: I am now a success story on the Atkins site!
http://www.atkins.com/Program/Story...tal-Roloff.aspx