I thought it would be fun to relate this cautionary tale and I guess a confession of sorts. Lately I've been making a desert before bed of 1oz 100 percent bakers chocolate, 1oz pecans, stevia erythritol and salt. I chop up the chocolate and nuts and mix in a ramekin with salt and sweetener.
The last few days this mixture has been really good. Slightly different good. Last night I nibbled on some of the chocolate plain and went, "WTF!?" It was sweet. took a look at the box that I had just tossed into the garbage and it was 56% cacao - ha! I ate some more and confirmed that it was indeed sweet to my tongue. I finished eating and enjoyed the nut mixture and rest of the bar.
Outstanding flavor - it's the sugar that makes it good
I've updated my last 5 entries to reflect the extra 12 net carbs that I didn't track (1 oz per day minus the 2 NC that I did add in) and am bringing the extra 2 bars that I have (less than $2 each at Walmart) to give to friends that eat sweets at the beach.
The last time I was in walmart I didn't read the front of the box and grabbed the "Brown" box (4 of them) and didn't realize till now but had a hint along the way of the flavor change.
So lessons: 1) Read labels and 2) 56% Cacao chocolate is VERY TASTY~! even straight out of the wrapper
Revised NC numbers last 5 days:
KX=Ketonix, NC=Net Carb, LBS=English Pounds, Act=(Type-Intensity[1-10])
Date - Kx - Nc - Lbs - Act
0908 - 36 - 42 - 207 - KiteFoil-8
0909 - XX - 33 - XXX - KiteFoil-8
0910 - 57 - 38 - 207 - Low
0911 - 48 - 32 - 209 - KiteFoil-8
0912 - 60 - 66 - 210 - KiteFoil-7 (56% Cacao - redo NC last 4 days up 12)
0913 - 51 - 00 - 209 -
And some pictures: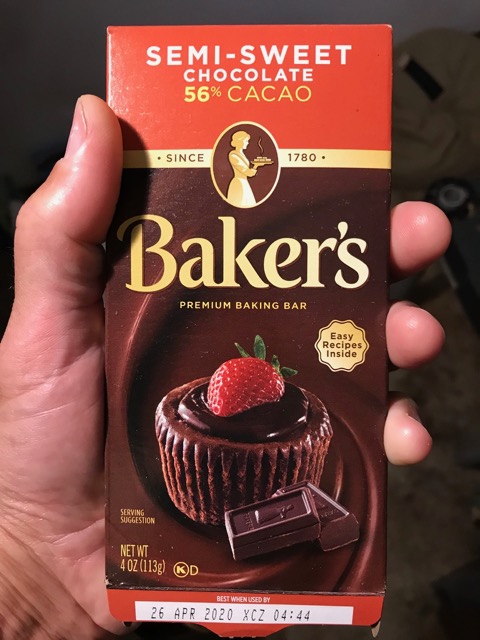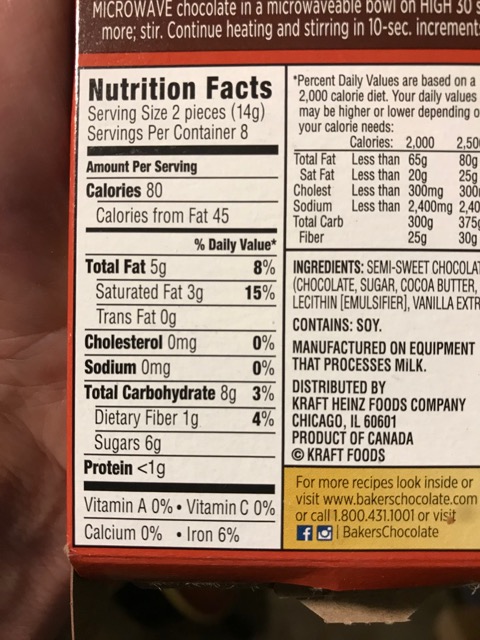 No damage done (as far as I know), lesson relearned.
Peace and Love,