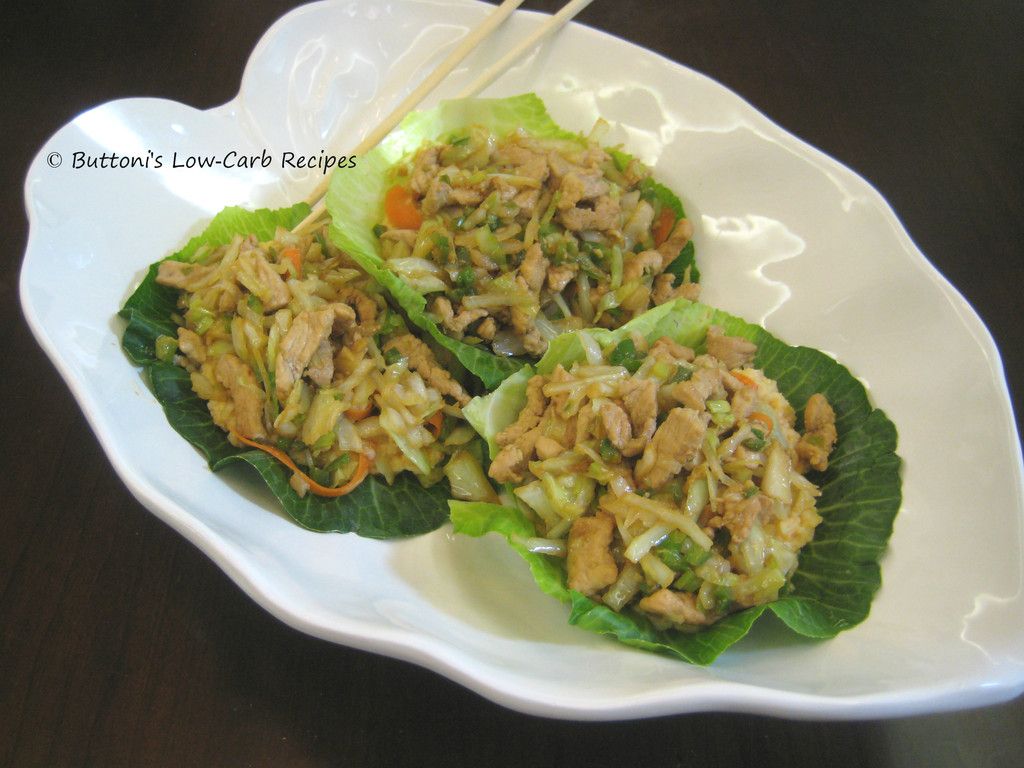 This dish may sound spicy upon first reading, but I assure you, it is not overly "hot", as I don't care for very spice food. You will never find overly spicy food on my site for this reason. Many of you will want to increase the Sambal Oelek, or even double the jalapeno! There was just a tingle on my tongue and that's all I want. This was absolutely delicious!
As I began preparation, I knew it would be too rich without something "bland" to stand in for rice. Then I remembered a little of our cauliflower mash leftover from a couple nights ago. What a great idea gelled in my head. I seasoned it with my Sambal Oelek chili paste and voila! A miracle that disguised that it was cauliflower at all and it complemented the stir-fry sooooooo much! This recipe is suitable for Atkins Phase 2 and beyond as well as other ketogenic diets. If you omit the sherry, those on Atkins Induction can also enjoy this delightful meal.
INGREDIENTS:
3 T. coconut oil (or your preferred oil)
9 oz. pork loin, trimmed of all fat, sliced julienne-style
3 T. total dry sherry
3 T. total low-sodium soy sauce, tamari or coconut aminos
2½ finely shredded green cabbage
½ c. green onions, chopped (I used the white bulb ends only)
1 large jalapeno, seeded and chopped
1 tsp. fresh ginger, minced
2 cloves garlic, minced
1/8 tsp. sea salt
2¼-2½ c. leftover, butter-seasoned cauliflower mash
1 tsp. Sambal Oelek chili paste or Sriracha sauce
½ small carrot, peeled and shaved into long thin strips with carrot peeler
VARIATION: Use julienned
beef
instead of pork.
DIRECTIONS
: Place julienned pork in a bowl with 2 T. of the sherry and 1½ T. of the soy sauce. Mix with your hands and let marinate about 10 minutes while you cut up the other ingredients.
Peel off 3 outer leaves of cabbage and dunk in boiling water for 2-3 minutes to slightly soften. If you want to actually eat the serving leaf, cook them a bit longer. Remove from water and set on serving platter (mine, as you can see, is shaped like a giant lotus petal, hence the recipe name). Discard water.
In a small non-stick skillet, mix the leftover cauliflower mash with the tsp. of Sambal Oelek. It will turn the cauli pink when uniformly stirred. Turn heat on low and warm while you do the stir-fry.
In a heated wok, melt the coconut oil over high heat. Add the julienned pork and stir-fry until it begins to brown. Add cabbage, green onion, jalapeno, ginger and garlic to the wok and continue to stir-fry. Sprinkle the mixture with the sea salt, add the strips of carrot you have made with the carrot peeler and stir a couple times to let the carrot slightly cook. Add the remaining tablespoon sherry and the remaining 1½ tablespoons soy sauce.
To serve, spoon 1/3 of the pink cauliflower mixture onto each leaf of cabbage and spread out a bit, leaving the dark edge of the leaf exposed. Then spoon on 1/3 of the meat mixture on top of the cauli mixture and serve your family and guests at once. I found one of these filled me up like a tick, as we say in the South. My husband did eat two of them, gluton that he is. ENJOY! 🙂
NUTRITIONAL INFO:
Makes 3 servings, each contains:
439 cals., 26.7g fat, 13.93g carbs, 6.0g fiber, 7.93g NET CARBS, 23.3g protein, 1178 mg sodium