What is your eating pattern line Big Nate? Time of day, what, etc.
I'm working on a WWW theory for diet:
What you eat
When you eat
Why you eat
The last one is last for a reason. I think it's the most difficult to define. Take a long time of observation. For me, my end game for answering that last question is "...to nourish and care for my body in the best way I can at my current understanding." something like that. I expect that to change too as I grow old, fall sick and eventually die - like all living beings.
If you think you have a handle on "What you eat" experiment with "When you eat" I found good scale movement downward at times with limiting my "eating window" to the evenings and doing this for an extended amount of time, say a month or more for starters.
I'm now going to experiment with changing that pattern to mornings, before noon and see how I feel and how my body and mind react to that change in pattern.
I was "stuck" in a ~4 month stall (see my MyPlan) - I was eating the "right" things but eating too often, too much and for pleasure. Simple math. I didn't really gain or loose BUT my body definitely changed during this time. I got stronger both physically and in habit of eating "the right things for me"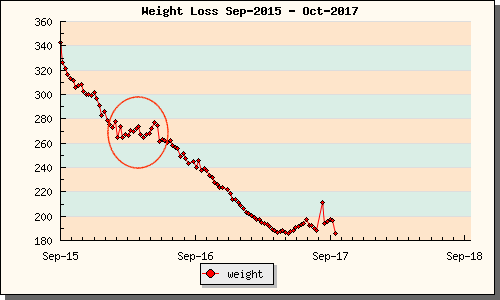 Enough of my blahbing speculations...
I wish you well!