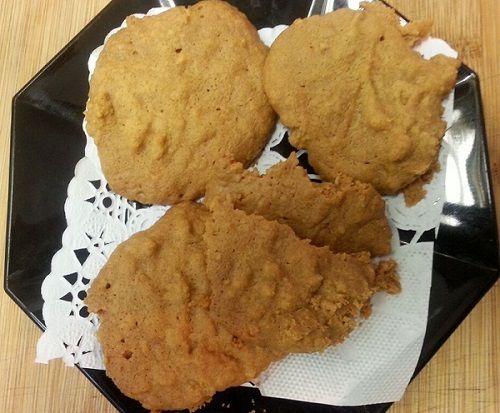 My latest recipe idea - high protein/low carb cookies!
I was feeling sorry for myself, missing having treats, but determined not to give in and start gaining again. So I "invented" some cookies that used only low carb ingredients I was already using, and fit my diet.
1 TBSP unsweetened whey protein powder
2 TBSP nut or soy butter (I used WOW soy butter)
That's it! I mix them together, scoop by teaspoons into 4 cookies on parchment paper, flatten with a fork, bake for 10 minutes in a 350 F oven. Set to cool, and lift carefully, they are not a firm cookie. But they melt in your mouth!
Nutritional content per cookie:
Calories - 63
Fat - 4g
Carbs - 2g
Fibre - 1g
Sugar - 1g
Protein - 5g