Kimchi method.
- Find a big gallon pickle Jar
- cut up napa cabbage and press as much as you can into jar
- mix up a saltwater solution (about 1c salt per gallon water)
- pour into jar and cover cabbage. Let soak for >24hrs
- rinse out cabbage in fresh water
- dice up some ginger and garlic, also if you like add some Korean red pepper flake
- Mix all ingredients with hands
- pack back into pickle jar and add water till just covered
- cover container loosely with lid
- place container in corner of room inside garbage bag and maybe bowl to catch explosions.
- wait. 3 days if using some sugar in mix, a week or longer if not.
- Have ambulance on standy and EAT it, see if it's sour enough...
I love the stuff and can eat lots and lots of it!
Ready to mix...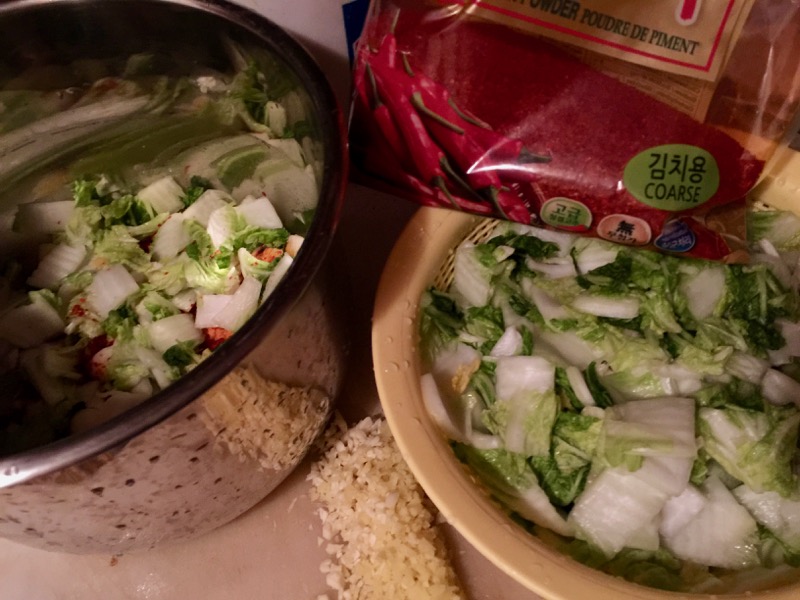 Fool the Kimchi into thinking it's burried under ground...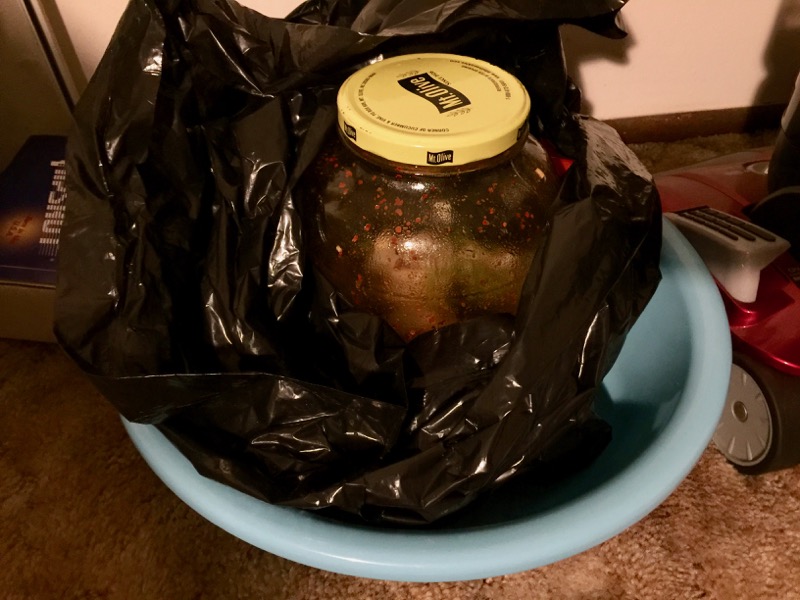 There you have it, I'll give update when ready to open bag and test