Mon Feb 20 1 hour Fitball at work
Tue Feb 21 1 hour Fitball at work
Wed Feb 22 1 hour Fitball
Thu Feb 23 1 hour Fitball
Fri Feb 24 1 hour Fitball
Sat Feb 25 1 hour walk around neighborhood
Trumpet Vine bushes are in bloom now...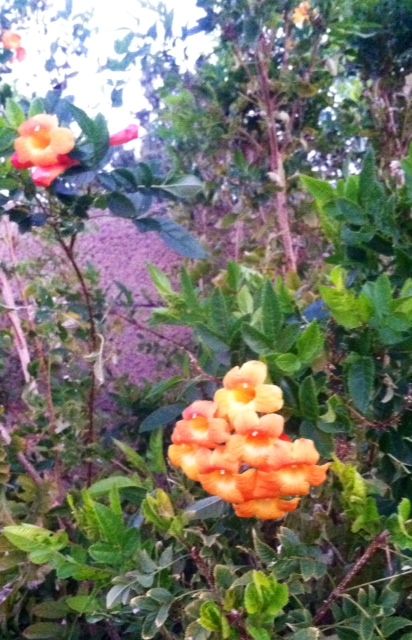 Hibiscus in it's glory... pretty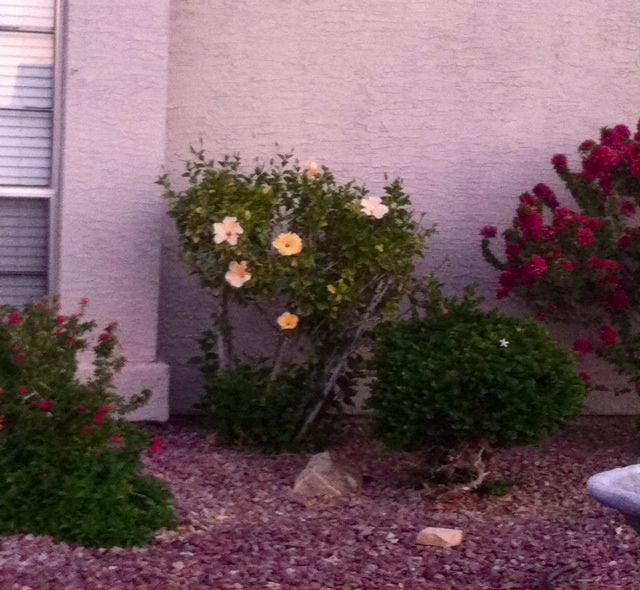 California (or Corn Poppies) grow like weeds here...I should plant some in my planters...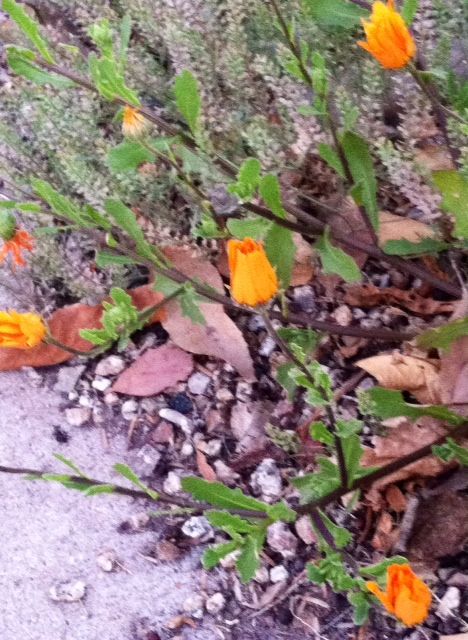 Succulents and Red Geraniums in a bed by the sidewalk...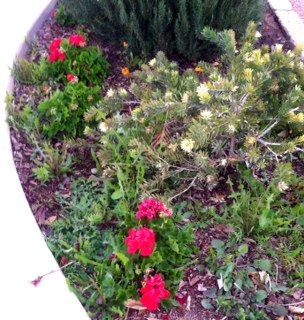 Cheery yellow flowering bushes...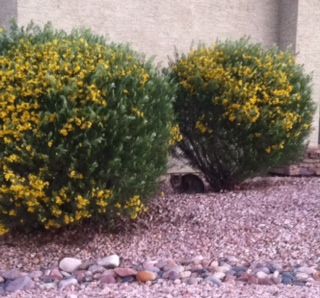 Halfway down a wash to get a pic of this Mourning Dove...
Orange sunrise light on the trees...(yes I was out
"late" )
Pretty new plantings...many of the palms have been trimmed like this..they look like big pineapples...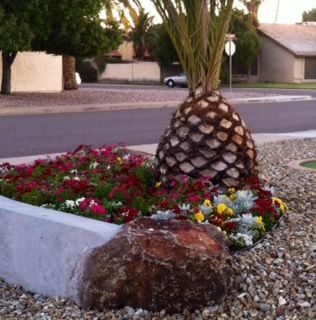 this is a hummingbird with a ruby throat...I was lucky to get this close to him and then I zoomed it, not very clear pic when I do that...
Cactus in bloom in center divide on this street...
Another pic of the yellow blooms...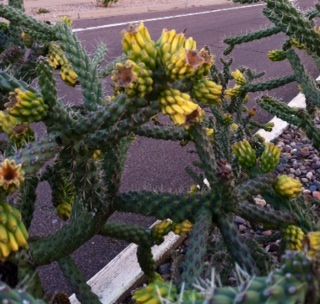 This was my destination for my walk and why I was out after sunrise...last week this tree was full of blossoms...wind and rain knocked most of them off...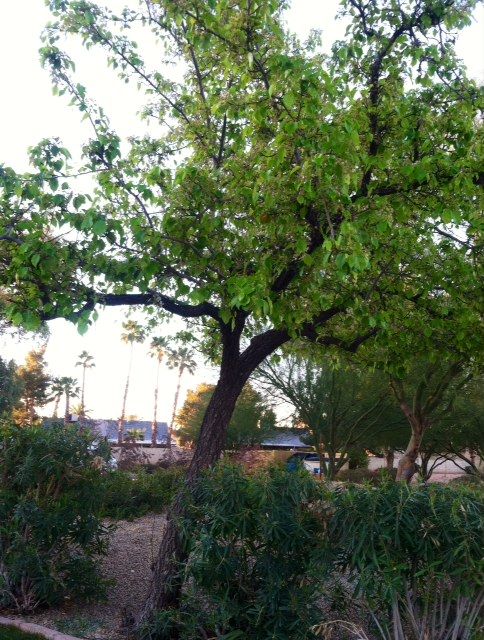 There were some left but not the white cloud of bloom it was last week...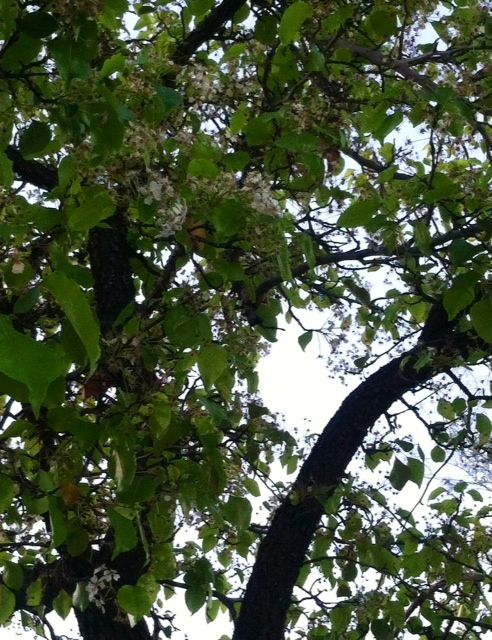 Someone has a big thriving garden already! Nasturtiums and squash or something like that...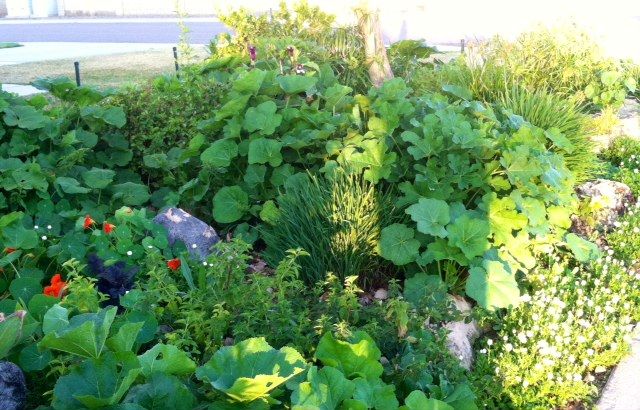 I don't know what these purple flowers are but they are pretty...