KX=Ketonix, NC=Net Carb, LBS=English Pounds, Act=(Type-Intensity[1-10])
Date - Kx - Nc - Lbs - Act
0607 - 67 - 28 - 205 - Low
0608 - 66 - 21 - 209 - KiteFoil,WindFoil-8
0609 - 59 - 22 - 209 - PaddleFish-5
0610 - 59 - 26 - 209 - WindFoil-8
0611 - 58 - 00 - 211 - None
0612 - 70 - 07 - 204 -
Ran my body almost to the limit of physical activity in cold water on Sunday. Was on the water for 5 hours foilboarding and teaching someone new. At the end of the session I was starting to make too many mistakes, said to myself if this doesn't stop on this run I'm done. I was done.
The next morning 211 on the scale and after a day of fasting (Monday) 204. The max my body weight has changed in a day is 8lbs - so I don't find that unusual. Extreme activity and good hydration ADD body weight for my body. Fasting also lowers it artificially. This is why I think it's good advice to do NEITHER if you're concerned about the scale and loosing weight unless you complete understand that the only constant is changing body weight, and get this, YOU ARE NOT IN AS MUCH CONTROL AS YOU THINK YOU ARE.
My take on this just to keep doing what you think is sounds nutrition for an extended time (like multi-months or years) and see what happens. And accept what happens. It might not be what you expected. It might be better, or worse. Who knows. Will you be better perpared to cope and deal with the dung life throws your way, which it will do, inevitable? I think so. You'll be on more stable ground from all the practice you've done. Not so easy to tip off balance.
Start today! The only day you can do anything about your future.
Great day of fishing in the rain from paddleboard with one of my brothers on Saturday... I think this is the biggest Rock Bass i've caught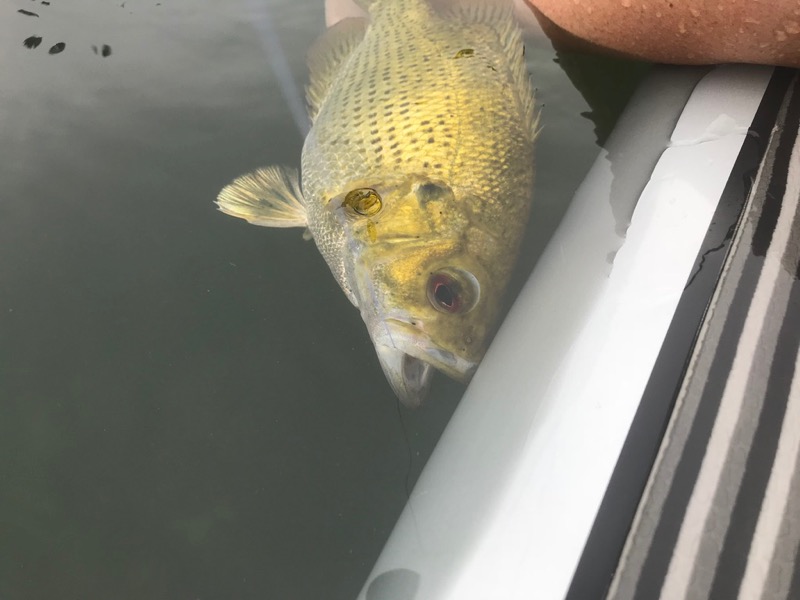 And still working out strapless kite foil board. Needing a foot strap or hook still to assist keeping board vertical on waterstarts. Sooo fuuunnnnnn!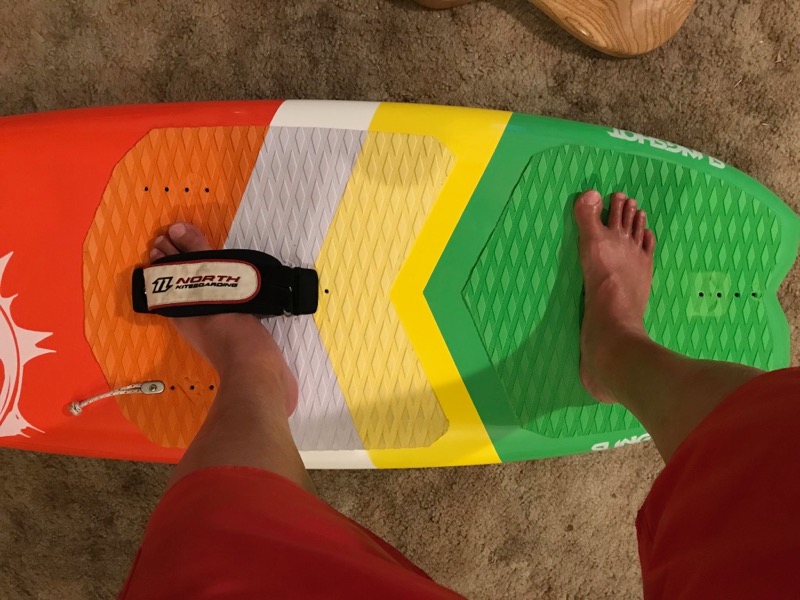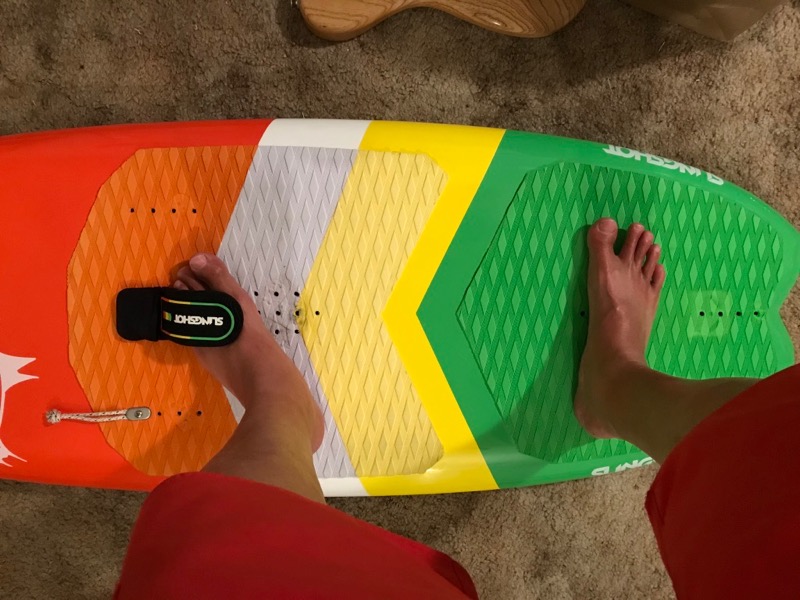 Thats is from here. Flying high, willing to crash at any moment, then fly again. That's the way it works. Joy is sometimes commensurate with the pain you have to endure, and we all endure pain so let's have a good outcome from it