I just made this. It was very satisfying. I changed it a little:
The recipe calls for protein powder measured in cc's. I substituted one scoop unsweetened whey protein powder (using the scoop that came with the product), which provides 16g protein.
The recipe calls for 1/2 oz of blueberries. I used double that amount (30g).
I used 1 tsp xylitol (instead of Splenda) to sprinkle on top. I didn't add any sweetener to the batter.
I like my baked goods to get browned during the cooking process, and this doesn't happen in the microwave, so I buttered a 4.5" diameter ramekin, poured the batter in, added blueberries on top and pushed them in a bit, and baked it in the oven at 325°F for about 20 minutes.
This was very satisfying. It looked just like a large blueberry muffin. It was a bit dry, so I poured on some SF DaVinci "Pancake" flavor syrup. Perfect! Next time I'll play with the oven temperature and duration.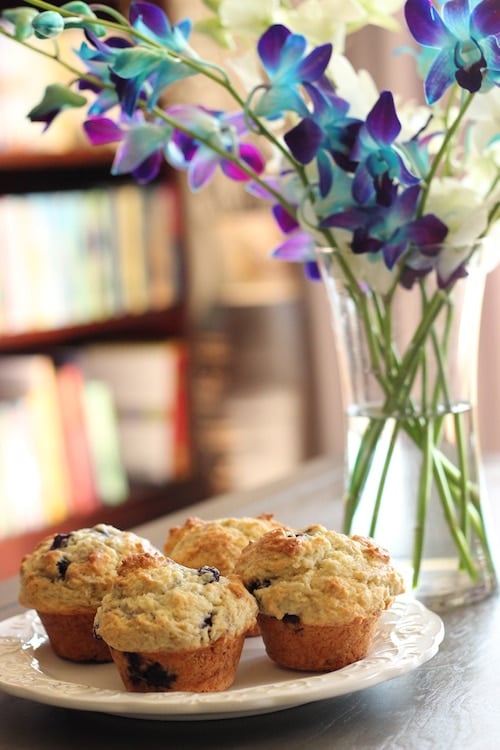 NUTRITIONAL INFORMATION:
Cal: 497; Fat: 34.4 g; Carb: 14.7 g; Fiber: 3 g; Sugar Alcohols: 2.5; Protein: 33 g. Net carbs: 9.2 g